Jackson County Commuter Corridors Alternatives Analysis
STUDY AREA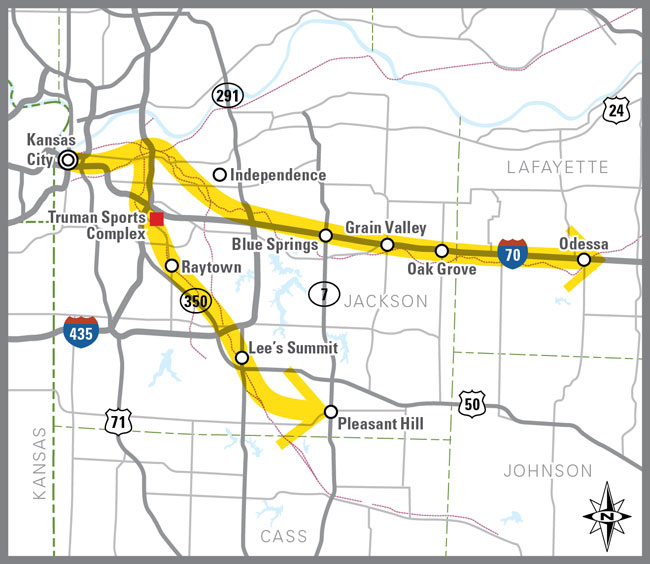 For the purposes of this alternatives analysis, the two commuter corridors to be studied run through multiple jurisdictions. The I-70 commuter corridor runs from the heart of Kansas City, Mo and extends east along the Kansas City Southern railroad through Independence, Blue Springs, Grain Valley, and Oak Grove in Jackson County and on to Odessa in neighboring Lafayette County. The Rock Island corridor begins in the heart of Kansas City, Mo., sharing a common corridor segment with the I-70 corridor approximately to the eastern edge of Kansas City, Mo., and then follows the old Rock Island rail corridor through Raytown, Kansas City, Lee's Summit, and Greenwood in Jackson County and further south to Pleasant Hill in Cass County.
Both corridors run near two heavily traveled roadways, Interstate I-70 and Highway 350 (Blue Parkway), and through cities experiencing growing residential populations. Several activity centers, including downtown Kansas City, Mo., the Truman Sports Complex, and multiple town centers fall within in these corridors.